Greetings to all my fellow barbecue fans!
My name is Darren Wayland, and I'm your BBQHost. Since barbecue is a cuisine that's best shared with family and friends, this site is designed to turn you into the best BBQHost you can be as well.
Creating great barbecue is an experience like no other. To us, it's more than just a cooking method; it's an entire lifestyle. Whether we're just grilling up a few burgers or spending all day on a batch of smoked pulled pork, the routine puts a smile on our faces every time.
Of course, the success of every good barbecue hinges on the results. If the meal turns out poorly, it won't matter how much fun you had making it. That's where we come in. Our guides will help to ensure that the process goes smoothly each step of the way.
Who We Are
Everyone in our inner circle knows about our grilling obsession. As you can imagine, that means we spend a lot of time fielding questions about how to pull off the perfect barbecue. After a while, we began to wonder: What if we could share this knowledge not just with our friends, but with the rest of the world?
BBQHost.com is your one-stop shop for barbecue tips. If you're wondering whether you can grill burgers right after taking them out of the freezer, or how long it takes to cook off a whole packer brisket, we've got you covered. Whether you're a beginner who's looking to purchase your first grill, or a seasoned pro hoping to learn some new secrets, you're bound to find something of interest here.
Our Mission
We want to make sure that your barbecue experience runs smoothly every time, but our mission goes a step beyond that. Each time you fire up the grill, you should be more impressed with the results than you were the last time. When it comes to grilling, the sky is the limit.
Grilling is a science as well as an art form. It's imperative to get the science down first, or you might end up making costly mistakes. Each ingredient requires a different skill set. For example, grilling a tomahawk steak is markedly different from smoking an 8-pound Boston butt. When you understand the principles behind each technique, you're far more likely to succeed.
Every barbecue begins with a great host. That's the core tenet of our philosophy. However, a true pitmaster is only as good as his equipment. If the grill isn't capable of maintaining the correct temperature, the results could be disappointing. That's why we've decided to publish well-researched reviews of grills and smokers right alongside our grilling tips. When a model doesn't do its job well, or if it's not worth the price, we'll let you know.
On a related note, we want to make sure you have all the proper tools for the job. In pieces like our Ultimate Grilling Bible, we offer a comprehensive list of all the equipment you'll need to help the process go smoothly. We also provide tips on how to clean and maintain your grill, so you can continue to enjoy delicious barbecue for many days to come.
How We Do It
Barbecue is a method that requires a great deal of time and patience. Even if you're just grilling up a few bratwursts for an afternoon of tailgating, you'll have to plan ahead if you want everything to go smoothly.
We follow the same set of rules when it comes to curating the content for this site. All of our pieces have been carefully written, proofread, edited, and re-read before publication. Throughout the course of our research, we consult with other barbecue experts to make sure we get all the details correct. Other writers with experience in the field are often called upon to contribute, which leads to a steady stream of polished content for you to enjoy.
The internet is full of websites that contain poorly written or downright erroneous material. That's not who we are. It's just as important for us to deliver quality content as it is to deliver authentic, melt-in-your-mouth barbecue. At BBQHost.com, the two go hand in hand.
What This Means For You
If you're hoping to improve your grilling technique, you've come to the right place. In addition to learning basic skills, such as how to maintain the temperature of a charcoal fire, you can also pick up more specific tips, like how to probe brisket correctly or how to cook bacon on the grill. The more you learn, the more confident you'll appear behind the grill, which will turn you into an even better barbecue host than you were before.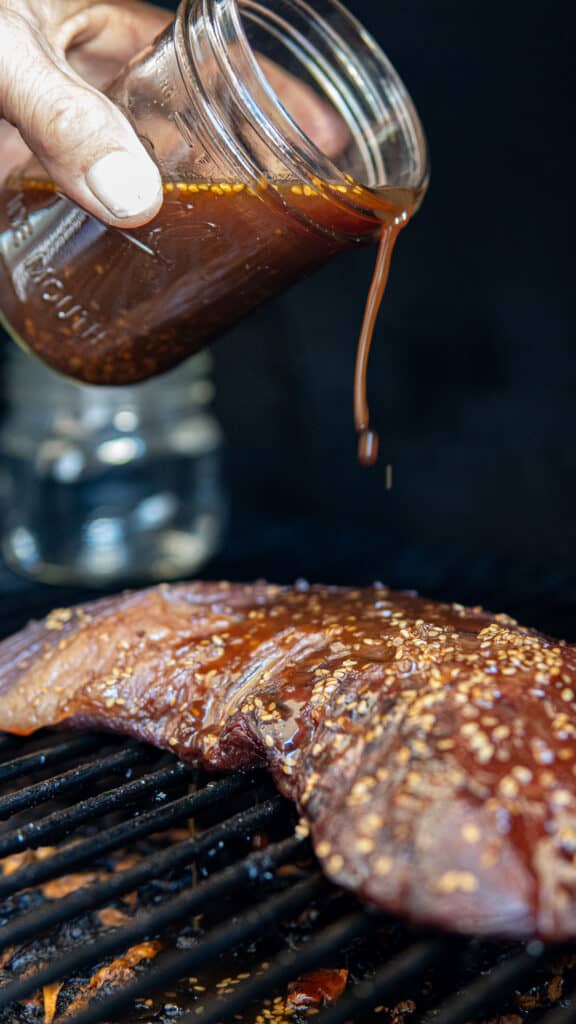 As we mentioned, we're constantly looking for ways to build upon the world we've created here. So the next time you visit the site, there's a good chance you'll find even more valuable information.
We hope you'll have as much fun visiting BBQHost.com as we've had creating it. Thank you for stopping by, and we hope that you return soon. In the meantime, best of luck, and happy grilling!
We trust that you take pleasure in the painstakingly crafted content we've assembled. Should you possess any insights to enhance this platform, we eagerly await your valuable suggestions!
Sincerely,
Darren Wayland